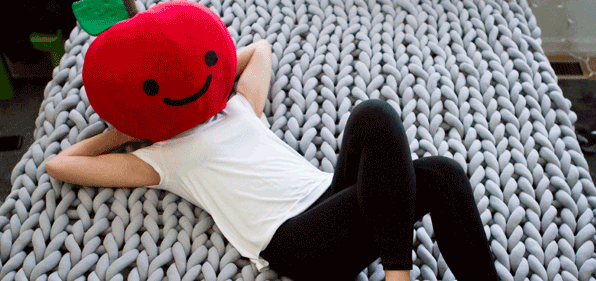 Y u k i k o O t s u
www.yukikotsu.com / kiddyfactory@hotmail.com
Art has been with me throughout my life; from how I dress to the food I prepare to eat. I want to share my inspiration and joy through the beauty of art for those around me.
I have a love of multiple mediums however fashion and digital art are my two preferences.
I graduated from Sheridan College for Computer Animation, having also completed a 3-year Interpretive Illustration course.
I do fashion design, making my own skirts, dresses and handbags while looking for other ways to display and showcase my work.

The Queens KICKSHAW Logo ( March. 27 2011 )

Logo designed with Charles Lim for passionate couple's specialty coffee, fancy grilled cheese sandwiches, craft beer in Astoria NY.

IMAGE
The Queens KICKSHAW
Blog Post

Wedding Decoration ( Aug. 20 2010 )

I was being part of my friend's wedding as a decorator. My part was to create decorations for the boutonniere, Ceremony, and table setting.

Wedding Decorator's Workshop
Antia + Will

Yukiko's 10th anniversary Giveaway ( Nov. 07 2010 - Nov. 19 2010)

It's been 10 years since I had my website. As a appreciation I gave out 2 winners one of my prints and postcard set.

IMAGE
Info 1 + 2
My 1st website: Kiddy Factory

Gallery Art Point : Femme 2010 ( March 23 2010 - April 02 2010)

Group art show with various artist with theme of woman figure.

IMAGE
Gallery Art Point

Momiji Couture Contest ( Dec 20 2009 - Jan 18 2010)

Selected for Top 10 Momiji Couture Contest and was diaplayed at Royal/T in Los Angeles.

IMAGE
Momiji Couture Contest

CAPCOM: Street Fighter 4 Inside Cover Art ( Feb 2009 )

Selected for Playstation 3 Collector's Edition inside cover art.

IMAGE
Info
CAPCOM blog

Wedding Dress ( Sept 2008 )

I made wedding dress with the bride. All the dresses are a replica of the wedding dress designer Vera Wang's with a little alteration.

Making of the dress
Wedding Photos

Elliptic Clothing Company ( July 2008 )

Designed 2nd T-shirt for elliptic.

IMAGE
Elliptic Clothing Company


ODE to EDO: Legact of the Samurai ( June 19 2008 )
@ The Junction

The exquisite collection of 14 Samurai armor sets and paintings by 21 contemporary artists.

IMAGE : 01 / 02
Promo
Jerome Jenner

Jerome Jenner Gallery Site ( 2008 )
Did the web design for Jerome Jenner Gallery.

IMAGE
Jerome Jenner

The Pin-Up Tatoo Show ( 2008 )
May 3 ~ May 91 2008 @ The Junction: Jerome Jenner Gallery
Grand opening of Jerome Jenner Gallery featuring the photography work of Steve Carty, Caitlin Free, Kareem Ajani and an elite list of fine artist unveiled.

IMAGE
Jerome Jenner Gallery

Toronto Bax Bear - Bax World Tour ( March 28 ~ April 06 2008 )
My DIY Bax Bear - "Sexy Bax Bear" was displayed at Keep 6 Contemporary.

IMAGE
Toronto Bax DIY World Tour Photo
OSO Design House

Elliptic Clothing Company ( March 2008 )

Designed 1st T-shirt for eliiptic.

IMAGE
Elliptic Clothing Company

Illustration of buildings for Dufferin Rockstar (2007)
Did a black and white vector images of buildings, trees and signs.

IMAGE
Dufferin Rockstar

New layout for 1i5 Studios (2007)

Complete new design for 1i5 site, with easier navigation then previous layout.

IMAGE
1i5 Studios

Applied Arts Magazine Awards Annual (2007)
The work is inspired by Olivia from a music video "A little pain"

IMAGE
Applied Arts Magazine

T.O.P. / Life Style / L'Autre Galerie (2006)
The TOP tour continued May 19 and 20th 2006 in Montreal, Quebec at L'Autre Galerie where 1i5 Studios launched the theme Life Styles.

Photo
1i5

TCHAD magazine / issue 2 vol. 3 (2006)
1i5 were featured in TCHAD magazine for this issue. They wanted anime theme work so I send my work to them. They also had launch party which i wasn't able to go....

IMAGE
TCHAD magazine

Corvus Belli / infinity (2005)
Corvus Belli, one of the company that makes minichure turn-base board game. Worked on 8 illustrated covers.

IMAGE: 01 02 03 04 05 06 07 08
infinity

T.O.P / Women of The Century / spingallery (2005)
1i5 and 10 featured artist has one night event entitled Women of the Century, one of the T.O.P (Toronto Ontario Project). We had this on the August 19th 2005 in Toronto.

IMAGE 01 02
PHOTO

Applied Arts Magazine Awards Annual (2005)
My teacher Harvey Chan took us to his second home, Lula Lounge in downtown. The project was to design their promotion card for the month. Mine wasn't selected but lucky it was selected for applied art's annual awards.

IMAGE
Applied Arts Magazine